Ready to Head South!
Posted 2013-09-17
Yes, We're still in Monterey!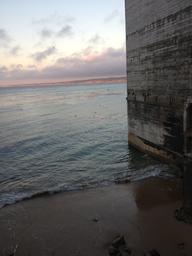 We completed the troubleshooting Dave outlined previously with a battery load test on Friday the 13th. Everything checked out just fine! We're fortunate the testing and "fix" cost us nothing except for this $17.50/night slip and a couple 5 mile walks lugging the alternator around.
It seems Crazy Love is ready to continue on her journey.
It seems the gusting - up to 25-30 knots - winds would like us to stay.
We were thinking the window for departing would be good today or tomorrow but forecasts now seem to indicate Thursday early morning will actually be our day. In the meantime, we've changed the oil and filter, rigged our second reef to reduce sail further (should we run into those gusty winds), did laundry, additional provisioning, met some new cruising friends, and cleaned "boat".
Oh and I had a birthday in there too! It was a great day. Dave declared no boat work on my birthday. So on Saturday we had a nice sleep in and started the day off right with coffee, crepes, and watching the harbor seals in the bay. We did some art viewing at the Monterey Art Museum which has two locations in town, some afternoon lounging in the sun on a pub patio, and of course some birthday "party" fun at Mirror Maze and Lazer Maze Challenge. The birthday boy in front of us seemed to handle the mission impossible lazer challenge much easier... I think he turned 7. I mean I only have 30 years on him but apparently sometimes older and wiser isn't better than shorter and more flexible! We ended the night with a lovely dinner at Montrio Bistro after dusting off and airing out our more acceptable dinner atire.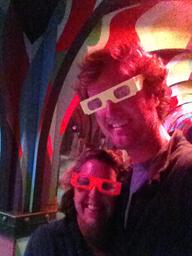 The revised, revisited, and revised again plan is continually changing. Thursday morning does look good for our departure. If the weather and sailing is good we might not even stop in Avila and head directly to Santa Cruz Island. This is all dependent on weather, boat, and crew.
We are looking pretty good for securing a slip on Shelter Island at Half Moon Marina (at Humphrey's) starting Oct 1.
We look forward to seeing all you San Diegans really soon!!